Tier 1
Go to the harbour
Kill 3 Feigr Impalers blocking the beach access.
Tier 2
Destroy 3 Brood Pods.

When you get close to a pod, and if you wait too long a mob will spawn. You can see the casting timer on top of them.

Kill 3 Feigr Maulers.
Tier 3
Kill 4 Incubators.
Tier 4
Kill 3 Feigr Broodwitches.
Tier 5
Kill the Feigr Lord.

Wandering inside the target area shown by the map. Easy to spot from a distance.
Classic Rewards
Edit
QL4 Brutal Glyph.
One of the following QL2 luck talismans:

Lucky Dice
Discount Cards
Laundry Tokens
Legends Rewards
Edit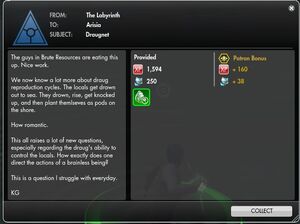 Video Guide
Edit